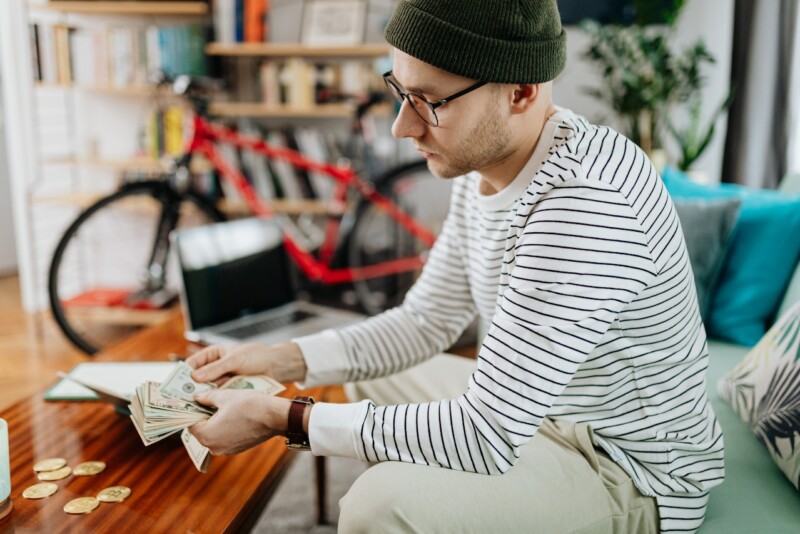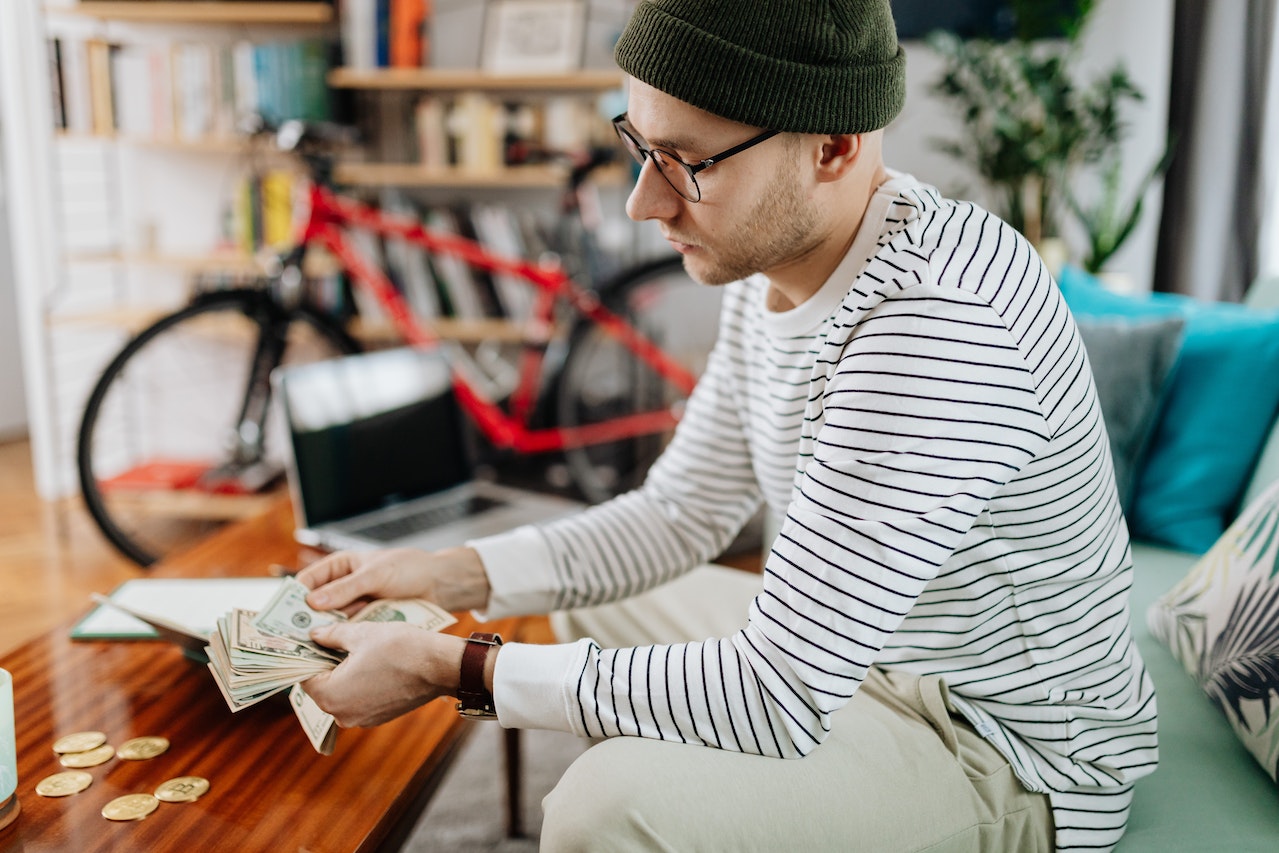 Selling vacant land for cash offers a number of advantages, providing increased financial security and the ability to sell the property quickly, free up your finances and enhance your financial mobility. Additionally, this method provides an alternative to selling compared to the traditional land-buying process, which can be time-consuming and costly. We buy land for cash, so if you're ready to make a change and free yourself from the complexities of selling land traditionally, read on to learn why selling your land for cash might be the best decision you'll ever make!
Top Benefits of Selling Vacant Land for Cash
Several advantages make it a desirable option if you're considering selling vacant land for cash. Here we will discuss the top benefits of selling land in this way:
A Possibility to Avoid the Complexities of Selling Land Traditionally
Selling your land for cash is a great way to unburden yourself from the complexities of selling land traditionally.
Selling rural acreage through traditional methods can be stressful and time-consuming. It often involves researching local market trends, finding potential land buyers, negotiating prices and terms, and dealing with paperwork and annual property taxes.
When you sell your vacant land for cash, there are no such complications and you can easily move on with your plans. This is an especially attractive option if you need to quickly free up capital or need the money for other financial needs.
A Fast Cash Influx
Another great benefit of selling your land for cash is that you will sell land fast and receive a lump sum payment which can be used for other investments or opportunities.
This gives you the financial stability to take advantage of new projects and opportunities, such as investing in additional properties or setting up a business.
With the money from the sale of your land, you may be able to better use your finances while freeing up the capital that you would have used for taxes and other closing costs associated with traditional land-selling methods.
Financial Security
Selling your land for cash provides you with the financial security of knowing that you will receive a lump sum payment in exchange for your land rather than having to wait on multiple payments over a period of time. This eliminates the possibility of land buyers defaulting on their payments or becoming delinquent.
Selling your land for cash can also help you avoid costly closing costs and other fees associated with traditional land-selling methods, making it an attractive option for those looking to maximize their financial return on a property.
You Can Sell the Land As-Is
When you sell your land for cash, you are able to take advantage of the convenience and speed of the transaction without having to worry about making repairs or renovations.
This is because cash transactions usually involve selling the property as-is, allowing you to avoid costly repairs or renovations that may otherwise be necessary when selling through traditional methods.
This means you get the cash quickly and save money in the process! So if you need to free up your finances fast, cash might be the perfect solution.
You Can Avoid Paying Property Taxes
Another great benefit of selling your land for cash is that you can avoid having to pay property taxes on any of the profits made from the sale.
Unlike traditional methods, cash transactions do not require you to pay property taxes on any of the proceeds from the sale, allowing you to keep more of your hard-earned money.
This is yet another advantage of selling your land for cash, as it allows you to maximize the financial return on your property without having to worry about taxes eating into your profits.
No Hidden Fees
When you sell your land for cash, you can avoid the additional fees and closing costs associated with traditional land-selling methods.
We buy land for cash companies often handle all the paperwork and closing costs, so you don't have to worry about paying any additional costs that could eat into your profits.
This allows you to keep more of the money you earned from selling your land, providing you with enhanced financial security and peace of mind.
Furthermore, you would complete cash transactions in a much shorter time than traditional methods. This would allow you to free up your finances quickly and get on with investing in other opportunities. 
When Should You Consider Selling Vacant Land to "We Buy Land" Sites?
The modern real estate housing market is highly volatile and unpredictable.
While houses are typically sold quickly, most vacant land parcels remain stagnant and difficult to sell.
As a result, property owners may find it nearly impossible to turn their property into cash at an acceptable rate.
Selling undeveloped land for cash can be an especially attractive solution in the following situations:
You Need Fast Access to Cash
One of the greatest advantages of selling vacant land parcels for cash is that it provides a fast way to access funds.
Rather than waiting months or even years for traditional methods such as auctions or real estate deals, you get immediate access to financial resources when opting to sell your vacant land for cash, giving you more financial mobility.
You're Looking to Sell Your Land Fast
If your goal is to sell the vacant land fast and move on with your life, finding cash buyers is your best option.
Rather than dealing with the complexities of a long-term real estate deal, cash buyers offer owners an easy and fast solution that can be completed in no time.
You Need Extra Funds for Their Biggest Investment
If you, for example, need extra funds for renovations or other projects, you should consider selling the unused land property to a cash buyer so you can achieve your goal quicker.
Land-buying companies offer owners the opportunity to sell land online and, therefore, quickly access large sums of money that can be used to improve their biggest investment.
You Don't Want to Deal With Complex Contracts or Negotiations
The whole process of selling a piece of vacant land is often complex and time-consuming.
Traditional methods usually involve lengthy contracts and negotiations requiring extensive planning and expertise.
Selling vacant land for cash eliminates these complexities, allowing homeowners to make quick land sales without going through the hassle of lengthy paperwork or negotiations.
You've Inherited a Land Property You Don't Use
Inheriting land property can be a cumbersome responsibility, especially if the land is not being utilized. If you are in such a situation, consider selling it for cash to "we buy land" for cash companies.
This allows you to quickly get rid of the financial burden and even use the funds towards something more useful. It also eliminates any legal or ethical issues associated with owning inherited land. 
You're an Investor in Search of an Immediate Return on Investment
Investors who are looking for an immediate return on their investments can benefit from selling raw land for cash.
This method is ideal for investors who want to free up their finances quickly and take advantage of potential opportunities.
You're Frustrated With Traditional Selling Methods
For anyone frustrated with the time-consuming process of traditional methods, selling vacant land for cash offers an attractive alternative that allows them to make a sale quickly and without spending money on extra fees and commissions.
You're Looking To Increase Their Property's Value
Homeowners can benefit from selling vacant land for cash, allowing them to increase their property's value and capitalize on any potential profit they might make in the process. 
You're Looking To Reduce Their Tax Liability
Selling land for cash can help reduce your overall tax liability, as the money from the sale will be considered capital gains and not income. This can help you save money in the long run and free up your finances.
Why Can It Be Hard to Sell Land for Cash?
Although it may seem like an attractive option due to the convenience and speed of the transaction, selling your land for cash can be difficult. Therefore, land sales can be hard, mainly because it requires a lot of research and due diligence on the seller's part.
To ensure that you receive fair market value for your land, you will need to do extensive research on comparable sales in the area and investigate any zoning restrictions or issues that could affect the sale.
Additionally, cash transactions can be risky as you may not know who you're selling to, and buyers may not always pay up quickly.
Also, cash transactions usually don't include any form of inspection or title insurance, so it is important to understand all the risks associated with selling your land for cash. 
How Can I Sell My Land Without Getting Scammed?
Selling land can be a great way to make money in the land market, but protecting yourself from scams is important.
First and foremost, research all potential land buyers thoroughly before entering an agreement. Verify that they have the financial resources to purchase your land and check their references.
It is also important to get everything in writing and make sure that the terms of the sale are clearly defined for both you and the land buyer. Lastly, consider using a reputable third-party escrow service to ensure that all funds are secure until the transaction is finalized.
By taking these steps, you can avoid becoming a victim of a land scam and get top dollar for your property. With a little research and precaution, you can successfully sell your land without getting scammed.
Sell Your Land to a Professional Land-Buying Company
Arguably the safest way to sell land for cash is to work with a reputable buy-land-for-cash company. That way you'll be able to avoid the risks of selling land for cash while still enjoying all of its financial benefits.
You'll get the money quickly and can save on annual property taxes and hidden fees, giving you the peace of mind that trustworthy professionals are handling your land sale.
Selling land for cash can be a great way to make money quickly and safely – just remember to do your research beforehand and always be wary of any suspicious activity. With the right resources, selling land for cash can be an easy and stress-free process.
What Types of Vacant Land Parcels Do 'We Buy Land for Cash' Websites Really Buy?
We buy land websites and all types of land, ranging from residential and commercial to undeveloped and agricultural land.
They are professional land investors always looking for desirable properties with the potential for development or providing a good financial return on investment.
By understanding the features that land investors are looking for, you can ensure that your property is an attractive investment option.
Residential Land and City Lots
The most common type of land purchased by "we buy land" websites is residential land. This includes any property with a house or other structure located on it which is intended to be used as a residence.
Individuals who sell residential properties are usually the ones looking to quickly sell their home or move out of state or investors looking to flip homes or build new ones. 
Commercial Land 
Commercial land refers to any property that is used for business purposes, such as office buildings, retail stores, warehouses, and more.
These properties are usually larger than residential properties and often require more extensive renovations in order to make them suitable for commercial use.
Commercial properties can be sold by businesses looking to downsize, relocate, or close down operations altogether.           
Vacant and Rural Properties
Vacant land refers to any property without any structures on it that have not been developed for any specific purpose yet.
These lots can be found in rural and urban areas and are often used for recreational purposes like camping or hiking.
Developers may also purchase these vacant lots if they plan to build homes or businesses on the property once they obtain the necessary permits and approvals from local governments. 
Are you wondering if you can sell your land to a professional company specializing in land buying? Here are the 'we buy land' websites' buying criteria:
Location
The property needs to be located within close proximity to major roads, public transportation and other amenities.
Size
The size of the land can affect how much it is worth, so larger parcels of land tend to be more desirable.
Zoning Regulations
Land that is zoned for a specific purpose, such as residential or commercial use, can be more attractive to consumers looking to buy vacant land.
Future Development Potential
Cash buyers want to know what potential their land will have in the future. This could include factors like its proximity to a city center or if it has access to utilities.  
No Title Issues
Companies looking to buy land need to ensure that the land is free and clear of any liens or encumbrances.
They would want to buy a property that doesn't have title issues, so they can move forward with their plans without legal complications.
No or Minimal Restrictions
Any existing restrictions can also be a key factor in determining whether the land is an attractive investment.
Companies looking to buy land want to know the specifics of any restrictions related to the land, such as easements or zoning rules, so they can be sure that their plans for the property are legal and feasible.
No Existing Improvements 
Companies tend to avoid buying properties that have previously undergone some development, as such properties may legally bind them with previous zoning restrictions or other legal issues that could affect the sale.
Without existing improvements, you can ensure that you have flexibility in what you are able to do with the land.
Why Sell Your Land to SimpleLandSelling?
At Simple Land Selling, we understand the importance of getting top dollar for your land and strive to ensure you get what you deserve.
We offer a quick and easy way to sell your land for cash without having to worry about all the costs associated with traditional methods.
We have years of experience in buying land for cash transactions, and we can provide you with the best possible price for your land. Check the top reasons why you should sell raw land to SimpleLandSelling:
Quick Cash
Our professional investors buy vacant land and provide a reliable way for sellers to sell vacant land fast and get cash without dealing with real estate agents or other middlemen. 
Stress-Free Transaction
Selling land for cash eliminates the hassle and stress associated with traditional property-selling methods. You won't have to worry about repairs, inspections, or appraisals.
Hassle-Free Land Sale
Traditional real estate sales can involve a lot of headaches and paperwork, such as listing contracts, closing documents, and more.
When you sell your land for cash to SimpleLandSelling, we'll take care of all these worries for you.
Avoid Commissions
We don't charge commissions or fees as a traditional real estate agent would do. This way, you can keep more of the money from the sale in your pocket and not have to pay someone else a portion of it.
No Delays
Selling land for cash eliminates potential delays in the process. Loan approvals, appraisals, or other factors that are out of your control can hold up traditional sale processes. We can make an offer quickly and close when you're ready.
Flexibility
With we buy land for cash, you'll have the flexibility to choose the closing date, and we can even customize your sale to meet your needs. 
This is an excellent option if you need the cash quickly and don't want to wait for your traditional real estate sale to close.
Simplified Process
With we buy land for cash, we simplify the process by taking care of all paperwork, inspections, and more, so you don't have to worry.
No Obligation Cash Offer
We'll provide you with a fair cash offer that you can accept or decline. This means you can shop around and compare prices without worrying about having to commit to a sale.
Immediate Payment
When we buy a land property for cash, we pay you immediately upon closing. We'll get a deed ready for you to sign and notarize so that we can take possession of the land.
At times we will assign the property into a trust for long-term holding purposes.
The best part is that you will have your cash payment wired through an electronic bank or get a cashier's check directly from the title company.
More Money
We know the importance of the initial cash offer, so we're always trying to give your top dollar for your vacant land property.
We're able to offer you more money because we don't charge any commissions and we cover all the closing costs, meaning we can offer you a higher price than traditional real estate sales.
Final Thoughts: We Buy Land for Cash
At SimpleLandSelling
You should sell your land for cash to "we buy land for cash" companies if you want to free up your finances quickly, unburden yourself from the complexities of selling land traditionally, and receive a lump sum payment that you can use to invest in other properties or opportunities.
At SimpleLand Selling, we make it easy to get the cash that you need when you need it. We handle all the paperwork and closing costs, diminishing the need for a real estate agent or other middlemen. Even if you have back taxes on the property, contact us, and we'll assist you in finding a solution that works for both parties.
After we confirm that the property has a clear title, we provide an all-cash, fair offer within 24 hours of receiving your request. The entire process is easy, and you can keep more money by avoiding closing fees, real estate agent commissions, listing fees, advertising costs, or taxes.
Once you accept our offer, we'll send a purchase agreement for your to sign and finalize the hassle-free closing process.
Contact us today and give us your property information to see how we can help you get the cash you need!