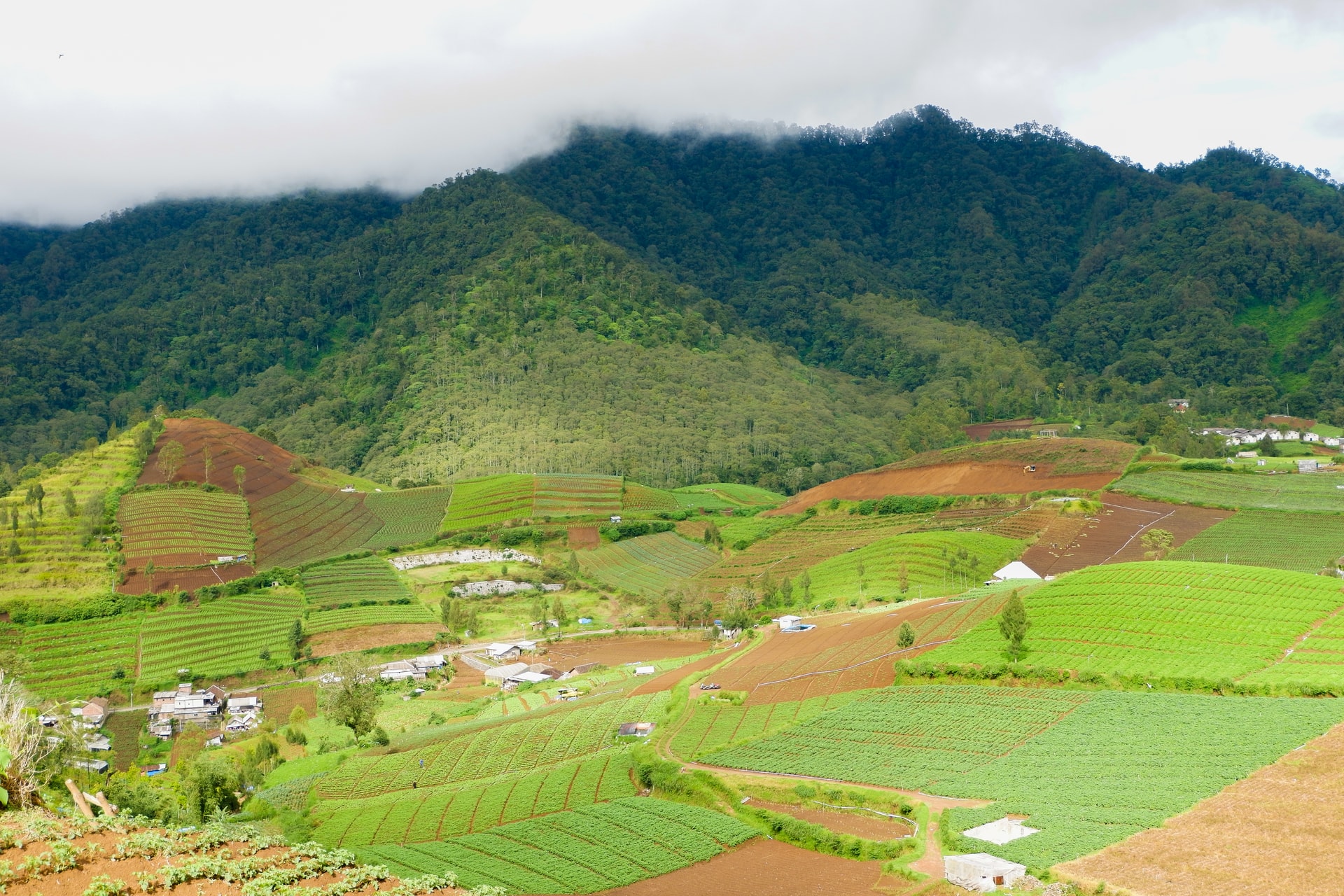 The land selling market is thriving and by leveraging the Internet, you can effectively market your land to a global audience and get potential buyers fast. Additionally, digital technology allows you to portray the land in a better way than you ever could in person.  Here are outlined the eight best ways to get creative with your marketing in order to not miss out on any opportunities to connect and sell land online fast. 
You should leverage the online resources available to show people the land's potential. Essentially, you need to guide the prospective buyers towards what the land could become in the future while capitalizing on its most distinctive features.
How to Sell Land Online?
Selling land is different from selling a house. Luckily, the World Wide Web makes the land selling process easier and faster. You can market your parcel to people around the world and reach a wider base of prospective buyers. When you're trying to sell land by owner or realtor, take time to get it ready. Remove trash, mow the grass, and plant wildflowers if possible. Put a "for sale" sign so that buyers who come to see the property can find it easier. 
Then, identify your target buyer based on the type of property you're selling and its location. Once you do that, accumulate the essential information land buyers will need like land property use, zoning, utilities, and more. Finally, you can resort to online tools and use the following eight tips to sell your land fast.
Sell Your Land to Real Estate Investors
Professional real estate investors can be a simple yet lucrative option for land selling. SimpleLandSelling is one of the top "we buy land" websites specializing in buying vacant lots. Our team is committed to making the process stress-free for you by taking care of marketing, negotiations, and paperwork. We provide competitive cash offers and cover escrow, title, and closing costs. Plus, you'll be saving on fees and broker commissions. 
Mark the Boundaries of Your Property
When purchasing land, people want to know as much as they can about it – the more accurate information you provide the higher the chances of getting a buyer. So, in addition to the specific property line dimensions, make sure to clearly mark the boundaries on your property. Ensure they are properly displayed on the images and video material. That way, potential buyers will have a clearer idea of the lay of your land for sale. 
Give Virtual Tours of the Land
As the real estate industry evolves, you need to keep up with the latest technology tools available. Resorting to drone footage is now paramount when you want to sell land online. It can take your listing to a whole new level by giving potential buyers an easy and innovative touring experience. They will be able to see all the unique features of your land from a bird's-eye view. The 360-degree aerial image will showcase the boundaries, bodies of water, vegetation, and even wildlife around the property so prospective buyers can experience the property without even having to come by.
Inform Buyers About Development Prospects
Prospective land buyers are likely looking to buy land so that they can develop it and get a lucrative return on investment or build their dream home. Either way, they will be interested in the development prospects of the land. Therefore, you should highlight the key features important for development in your listing. Include proximity to trendy locations, community plans for local expansion, and prospects for getting utilities to the plot.
Partner Up With Brokers Specialized in Land Selling
Land brokers are real estate professionals who specialize in land sales. When evaluating vacant land, brokers will consider many facets including necessary permits, wildlife, zoning restrictions, building codes, and more. So, they can be very valuable in helping you create a plan on how to market your land online. At the same time, they would protect you against unanticipated risks and will help you solve any issues that may arise proactively. Finally, they will get you valuable legal advice. 
Curate Descriptive Listings
As we said, when trying to sell land online, the more information you provide, the bigger the chances are to attract a prospective buyer. People want to get to know the property as much as they can before moving on to negotiations. High-quality images, comprehensive videos, and detailed descriptions will make it easy for land buyers to understand whether your parcel is what they are looking for. Make sure to highlight the key features of the land and include details like utility status, buildable area, site maps, restrictions, and anything that might be relevant to them. 
Optimize Your Listing
Even if you gave an appealing online listing, it would be all for nothing if potential buyers can't find it amidst the myriad of lands for sale online. So, to enhance your listing's visibility, you should optimize it for SEO success and rank high in search engine results. To succeed in this, try to include the keywords that people are using when searching for properties but also highlight the key features of your land. Additionally, including contextual information regarding your offering will also help search engines rank the page. Finally, try to get reputable pages and industry leaders to link to your listing and optimize the listing for mobile.
Be Smart When Setting the Price
Overpricing your land can stall the sale process but that doesn't mean you should sell yourself short. If you want to sell land online, your best bet is to price the land competitively. Check local listings to see what comparable properties are going for. Then, set up a price while considering your target market, current market trends, and potential land issues that might affect the cost. Getting an appraisal is a smart move to have a more accurate estimate of your land value, as well as insight into how much potential buyers would be ready to pay for your parcel.  
In Conclusion
Selling land requires a unique set of tactics. Creating an online listing will help you get your land in front of a larger audience and allow you to highlight key features of the property in ways that you can't otherwise. By following the top tips outlined in this article, you have the tools needed to optimize your sales efforts. And, if you want a hassle-free experience and an opportunity to get a top dollar for your land, don't hesitate to contact Simple Land Selling for more help!