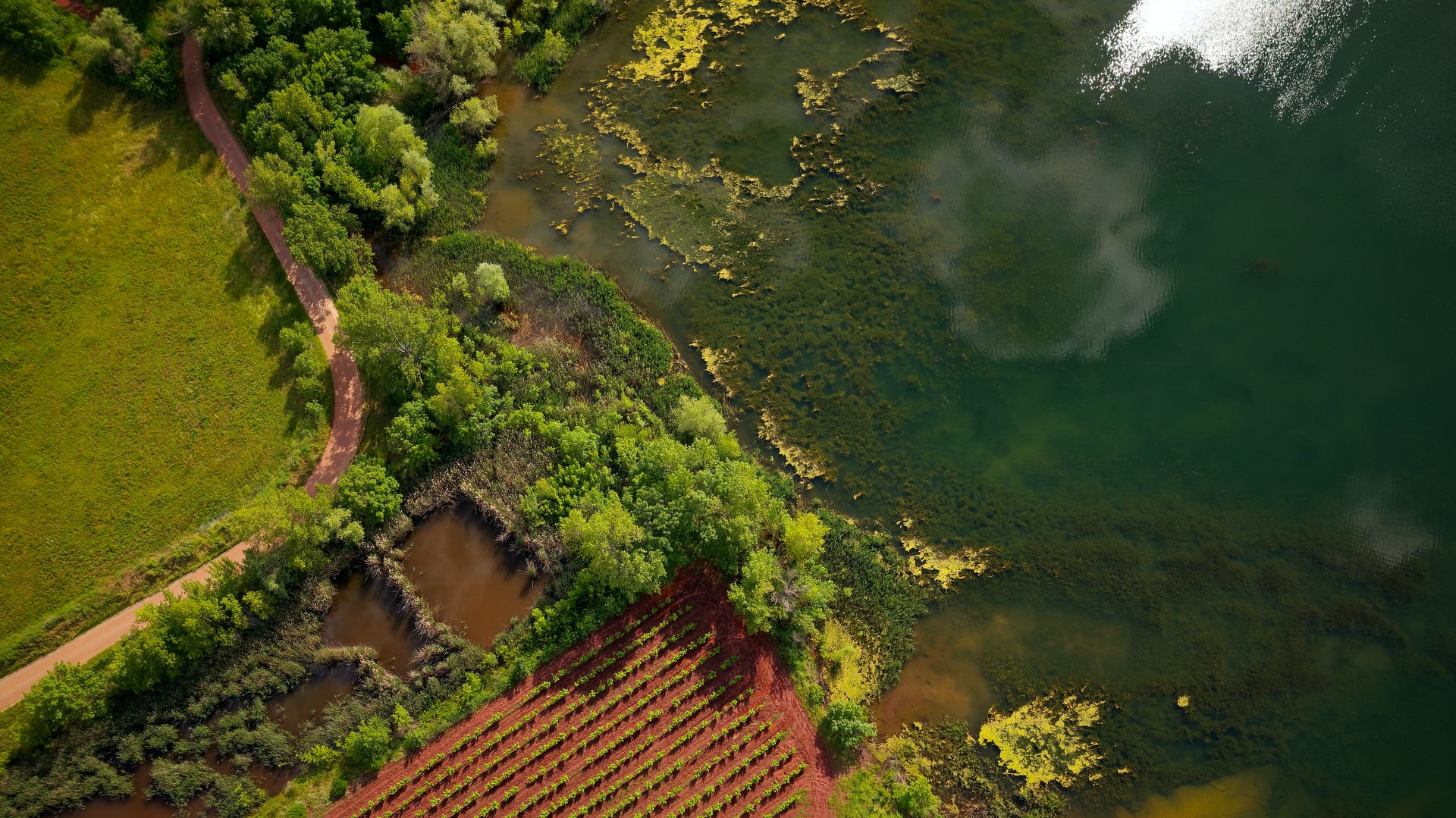 The land market is less saturated with offers, and fewer people are looking to purchase vacant land. So, the sales cycle for land is usually longer than for homes and has less traction. However, selling land fast is certainly doable with the right approach and tactics. You'll have to attract a motivated land buyer who is ready to close a deal quickly. 
In order to help you out, we've compiled a few secret tips on how to sell land fast.
Sell Your Land to a "We Buy Land" Site
"We buy land" websites offer the most straightforward option to sell your piece of land fast and get paid in cash. You're unlikely to find a sale method that works more quickly than this one. Top active websites of real estate investors provide a streamlined purchase process and competitive offers for prospective land sellers.  
Once you complete a simple questionnaire, you'll get a fair price offer for your lot. If you accept it, the team will prepare a purchase agreement for you to sign. After the closing process is finished, you get paid in cash. In addition to getting top dollar for your property, you'll save on broker commission, title, escrow, and closing fees. 
Talk To Your Neighbors
Reaching out to neighbors is an often-underestimated tactic. They might be on the lookout for a suitable land deal, so you should let them know about your piece of property. You may be able to sort out a fair, all-cash arrangement that will work out for both parties.  
Even if your neighbors aren't interested in buying vacant land parcels, they might know people who would be and will refer them to you. Word-of-mouth marketing can be very beneficial in increasing the chances of finding the right buyer and selling the land fast.  
Set a Reasonable Price
Land buyers are always looking for a good deal, so setting a reasonable price might be your best way to attract attention. The first step is to determine your land's value. If you can't do that, you can get a professional land appraisal. Then, conduct market research and see what comparable properties are selling for to set the right sales price.  
Finally, consider going below market value. The lower the price, the greater the chances to sell the land fast. Give potential buyers a deal that's hard to pass on, and you'll quickly find a motivated buyer who is ready to close. 
Keep Your Land Tidy
A property that looks neglected won't be attractive to potential buyers. They will find a hard time imagining the land's suitability for a specific purpose and will likely discard the property. So, tidy up your land before putting it up for sale. Mow the grass, remove the debris, and clear away fallen trees and weeds. Also, remove the fencing lines and check for any breaks. Keeping the property clean will help your land look appealing and leave a good first impression. 
Invest Time in Landscaping
If you have more time on your hands before putting your property up for sale, consider planting native flowers. They are easy to maintain, environmentally beneficial, and look good all year round. You can also cultivate screening plants to create a sense of privacy and soften the fence lines. Finally, to diversify the property, develop a low-maintenance landscape using rocks and succulents. Not only will landscaping make your property more attractive but it will also boost its value. 
Have a Survey Done
Although the survey is usually done at closing and the buyer's request, you can stay ahead and have one done. A survey performed by a licensed land surveyor can be a great marketing tool as it will illustrate the property's main features. 
From easements and building setbacks to road access and property lines, you'll be able to give prospective buyers complete information available for the property you're selling. This will eliminate any potential misconceptions about the property and shorten the sales cycle.
Advertise Your Land Online
Getting your property up on popular land sale listings online is a no-brainer when you're trying to sell your land online fast. The top land listing sites have lots of traffic and can help you gain more exposure and connect with target buyers.  
The quality of your property listing can heavily influence how fast you'll sell the property. In many cases, you will have one shot at making an outstanding first impression on people, so you should put your best foot forward when curating your online listing. 
Put in the work and provide as much information about the property you sell. High-quality images, aerial shots, and detailed descriptions can help potential buyers understand whether your plot is the right fit for them. Highlight the property's best features and nearby amenities as well. Remember to also add keywords to optimize the listing for SEO success. 
Market to the Right People
If you're selling land by owner, you need to create an effective buyer persona and craft your message for your target audience. For example, you should market to recreational activity providers or homesteaders if you're selling rural land. Likewise, if your vacant property is located near municipal areas, you should reach investors and land developers. On the other hand, if your land is covered with timber, logging companies may be the best buyers.
Be Proactive
We live in a fast-paced world, so it's essential to stay proactive and always be reachable to respond to customer queries. Otherwise, you're risking losing business. Ensure you have access to your phone and check your email several times a day. If you respond promptly, it adds to your reputation and credibility, but it also increases the chances of selling your land fast.
Offer Owner Financing
One of the best tips on how to sell land fast is to offer owner financing. This financing method involves accepting small upfront payments and then having the buyer pay off the remaining amount in monthly installments.  
Owner financing ensures a faster closing method as buyers can skip the lengthy mortgage process. Another perk is that they may be able to sell the property in an "as-is" condition, so you'll be able to pocket more money from the sale. However, seller financing doesn't make sense for every deal, so you should consider your specific situation and goals and weigh the pros and cons before going down this road.   
The Takeaway: How to Sell Land Fast? 
Selling land is all about highlighting the property's potential, and it requires careful planning and some unique strategies. By adopting these simple tips and tricks, you'll maximize your efforts and sell the land fast. If you want to close on a land sale hassle-free, SimpleLandSelling can offer a lucrative cash offer, so don't hesitate to contact us!