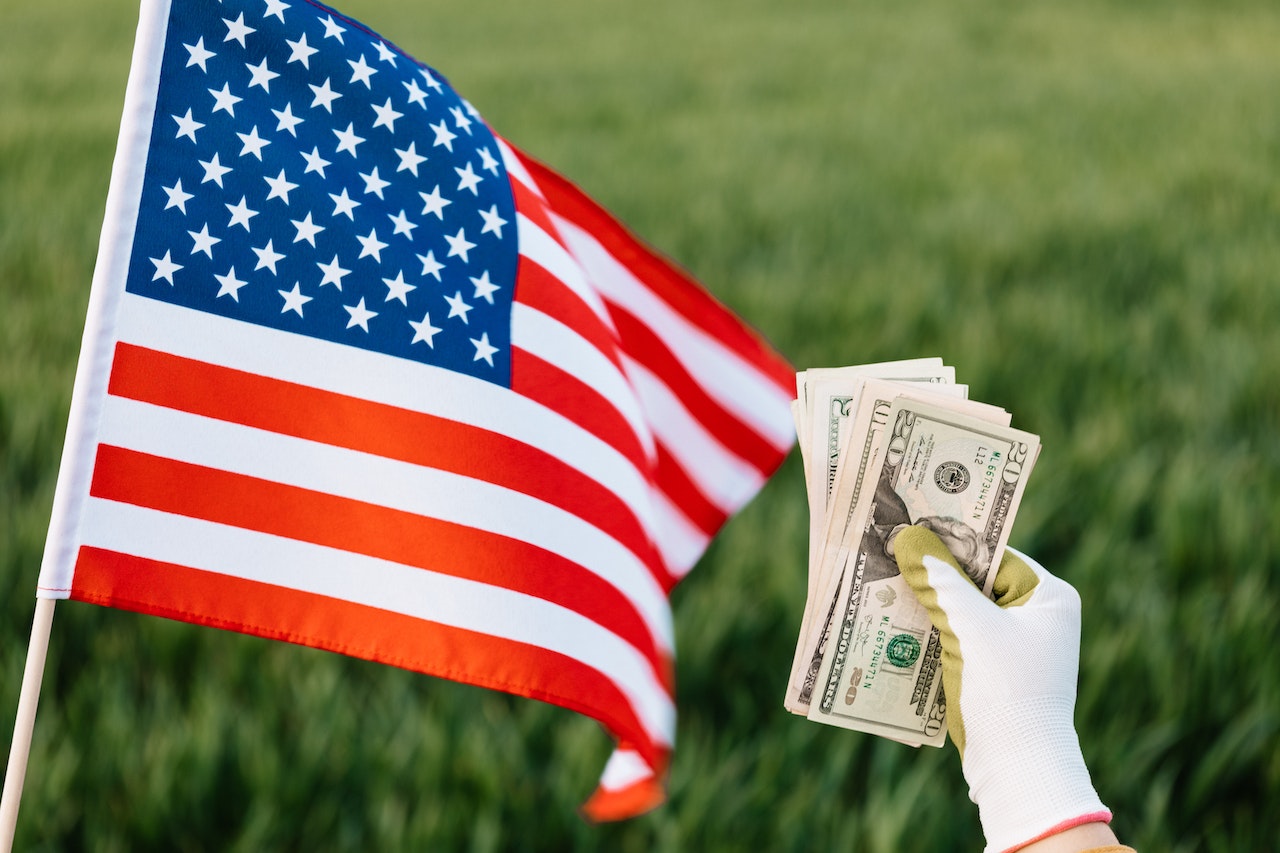 Labor Day was created to celebrate workers and give them a day off. But if you're looking to sell your land, you should know that it's a fantastic chance to network and advertise your property while still having a good time. In addition, families frequently relocate during the summer, making it the ideal time to hone your skills and sell your land.
Considering the fierce competition in the raw land industry, you must step up your game with laser-focused, seasonal real estate marketing ideas. Below, we provide the top marketing ideas to rule your local market this extended weekend. 
Sell Your Land Online
If you're wondering how to sell your land without investing time and effort in marketing, "we buy land" sites are the answer. These professional land buying companies like SimpleLandSelling allow you to sell your land privately and completely online. 
You won't need extensive promotional materials or professional photos. Instead, the company will research the property virtually and offer you a competitive offer. If you opt to accept it, they will prepare a purchase agreement for you to sign. After the closing papers are completed, you'll receive your cash for the land. Simple and easy!
Tap Into People's Emotions
You don't need traditional physical marketing strategies on Labor Day to sell your vacant land. If you don't want to deal with the effort of organizing an event, you can sell your property just as effectively online. Online marketing can actually produce significant effects at a lower cost if appropriately executed. 
Adjust some of your typical web marketing strategies in accordance with the season. Consider utilizing the holiday's nostalgia. Labor Day conjures up images of family gatherings and the warm, comforting feelings that come from memories of one's childhood home. So, consider posting images of the property you sell so people can envision building a house where they would raise a family. For a quick cash offer, you should opt for direct land cash buyers like Simple Land Selling and cut the middle man in the sales process.
Host A Killer Party
Like the most well-liked warm-weather holidays, Labor Day makes you want to go outside. Most people in your neighborhood probably organize gatherings for friends and family, so why not capitalize on that and organize a killer party? 
Of course, planning a party involves some work. You might want to think about investing in a direct mail campaign that promotes your property while simultaneously inviting people to the party. People will be more likely to attend if they receive advanced notice. If the event is a success, however, guests may drop by just to see what's happening. Make sure to notify Community Calendars so people may add your block celebration to their calendar of Labor Day events.
While you should cater to the partygoers, don't ignore the people who are genuinely interested in the piece of land you sell. Events are the perfect opportunity to network. Establish stations with tours for potential customers and create compelling arguments to entice potential participants. In addition, you can distribute promotional flyers or business cards at the party that includes your contact information in case someone shows interest in your house.
Take Participation In Local Activities
If you find organizing a party a little frightening and time-consuming, other alternatives exist for Labor Day marketing. Consider attending an already scheduled event rather than managing your own. Neighborhoods around the country, including your city, will surely have set aside resources and venue space for picnics, breakfasts, parades, and other Labor Day-related events. 
You can utilize these events and the audiences they draw. Participate without being overly promotional so potential clients can learn about your vacant land for sale. Participating in Labor Day charity events is another excellent way to get your marketing message out while giving back to your community.
Host A Showing
This marketing idea has been tried and true with land investors. Similarly to hosting an open house, you can organize a land showing. Potential land buyers would appreciate the opportunity to tour the property and envision what they could do there. Also, this is the perfect opportunity to share meaningful details about the property, including zoning and potential land use.
To lure people in, you can utilize a Labor Day theme. Even though it won't be as huge as a block party, this is still an opportunity to hold an enjoyable event. For instance, serve visitors summer foods and fresh lemonade, and be sure to play some light summer tunes. You may also make use of this to provide incentives. For instance, give each guest a Labor Day-themed beach towel, pencils and notepads, magnets, keychains, a goodie bag, or a picnic blanket.
Since Labor Day isn't necessarily a time for giving gifts, these presents don't have to be pricey or excessive. But when people do receive a present from you, it will surprise them. As we approach the slower fall and winter months, people will appreciate your consideration, and this can help keep you and your property for sale at the top of your mind.
Send Labor Day-themed Social Messages
Social media is one of the essential tools in any land seller's marketing arsenal. It offers a simple, cost-free option to reach a large audience with your message. You just need to invest a little time in crafting the right message.
Use social media platforms like Facebook and Twitter to share messages honoring the holiday. You must, however, make sure that you are linking to the appropriate pages. If you've previously used social media, think about creating an email newsletter with a Labor Day theme. The email should be community-centered and avoid becoming overly "pitchy." Include links you feel are essential, as well as your contact information.
Final Thoughts
Most land-selling marketing tactics remain the same throughout the year, but a few seasonal or holiday-inspired changes can help your content stand out and spike conversions. There are some basic factors in each season or holiday that you should keep in mind to build successful, timely campaigns. Implementing the ideas we've provided, you'll be able to keep the attention of prospective clients this Labor Day.
And if you're looking for a hassle-free land selling method, don't hesitate to contact SimpleLandSelling. You can receive an attractive cash offer in minutes and close within a week. We'll take care of the entire process from start to finish while helping you save on real estate broker commissions, listing fees, and closing fees!