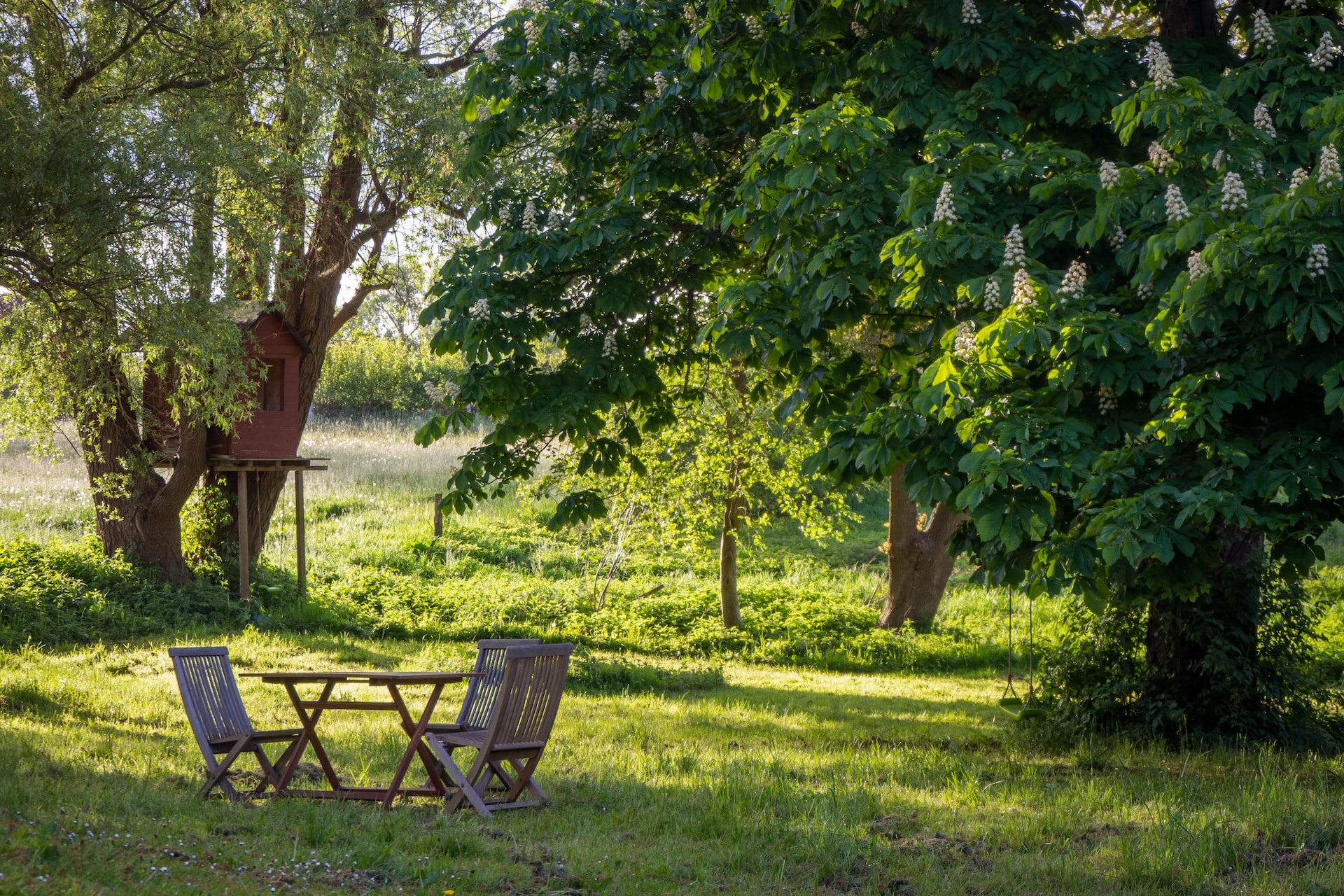 Land can be a valuable asset, especially if it's located in an area with rapid population expansion and high property demand. As a property owner, you should know that prospective land buyers appreciate certain features. Such may be utilities, high-quality soil, the presence of trees, and a well-maintained fence. So, selling vacant land at a higher price would be easier if it complies with these specific requirements. 
Before looking for a buyer, consider enhancing the property using these nine tips to boost the property's value and maximize the land sale outcome.  
Improve Access
Even if you own the most beautiful property in the country, your prospects of selling it will decrease if it lacks access. If your parcel doesn't have a direct road, you might need to discuss creating a legal easement with your neighbors. The process might involve significant construction and even going to court to obtain deeded access. Even though you might have permission to enter the land, there can be obstacles in your way. This can include overgrown trees, a road that's full of potholes, or a creek that prevents easy entry and exit from the property. Make every effort to make it as simple as possible for people to access the property. 
Install Drainage
If one or more parcels of land have drainage problems, and the ground does not drain properly or retains standing water after heavy storms, the value of your property will drop. Fortunately, you may quickly fix drainage problems by putting down subsurface drain tiles. These tiles ensure that the water is scattered, making the area more suitable for farming, grazing, or building.
Add Utility Lines  
Utilities are the main logistical issue while looking for land in a rural area. Utility lines can be expensive to add. Though, since they are so in demand, not having any will dramatically reduce the land value. Urban land regions may make it easier to run utilities. The main reason is connecting to lines on the street and paying the hookup charge would be possible. On rural land, however, you'll have to pay a little more. But adding utilities will improve the development potential of your land, making the investment worthwhile.
Plant Trees
Planting new trees on the property has the same potential to increase the value of unimproved land as clearing the rotten ones. Adding trees can increase privacy and attractiveness if the terrain is open and flat. However, make sure that any scenic views of your land aren't obstructed when you plant the trees. The benefits of trees go beyond aesthetic and private uses. Each year, timberland's value increases, providing significant returns. In addition, landowners who possess forested land might profit from tax advantages.
Add or Improve the Main Gate
You want the main gate to the property to make a positive first impression because it's one of the first things a customer will see. The size of the gate should be appropriate to meet any potential needs. For instance, think if there will be additional timber harvests in the future and the width required for equipment to pass through the access point. 
To make it easier to open the gate without having to stop on the road shoulder, it's better to install the gate a little bit off the main route. The entrance should be pitched to avoid sagging and dragging on the ground or failing to line up correctly with its locks.
Add Fencing
Another improvement that boosts the acre value is fencing. A well-maintained fence will clearly mark the property's boundaries while protecting you from trespassers. If you're installing a new fence, construct it in accordance with the intended use of the land, as different fencing designs have different functions. For instance, you can keep cattle off fields using a cross fence, whereas you should install a yard fence to protect the priceless plants.
Improve the Property's Appearance
Simply making it look better is a straightforward approach to increasing the acre value. A cleared property has a better chance of finding buyers that would be ready to pay a higher price. Depending on the property size, you might be able to handle this task yourself. As you plan your vacant land sales, stroll around and note anything you can do to improve it, such as eliminating trash and clutter, removing overgrown bushes, pruning trees, clearing the brush, and removing environmental hazards.
Get a Survey Done
You may be apprehensive about paying for a survey, but you can obtain an extremely valuable piece of information from it. Survey data will reveal the property boundary lines, any limitations imposed on the vacant parcel, the topography and soil types, and whether there are any easements and their precise location. Getting a survey done will make the potential buyer feel more at ease buying your land because they will have all information needed.
Take Care of the Soil
The effects of soil on land value might not be immediately apparent. However, nutrient-rich soils can boost land value by up to $300 per acre. The state of a piece of land's lawns, pastures, or tree groves can often be used to gauge the soil quality in that area. 
People who want the land for horses or other livestock may consider this a top priority. You can maintain the ideal amounts of nitrogen and phosphorus by routinely testing the nutrients in the soil. Adding trees and plants to the land, as well as investing in proper drainage, can help you prevent soil erosion.  
Final Thoughts
Many of these land value-boosting options come at affordable prices and you can even DIY. That being said, if you own larger amounts of land, you might want to seek professional assistance. Either way, making these improvements can be a real incentive for buyers to put in a competitive offer. 
However, if you're looking for a hassle-free experience, contact SimpleLandSelling. We offer a safe way to sell land online and earn cash fast. We'll do the heavy lifting and save you from paying commissions, agent and listing fees, and closing costs!