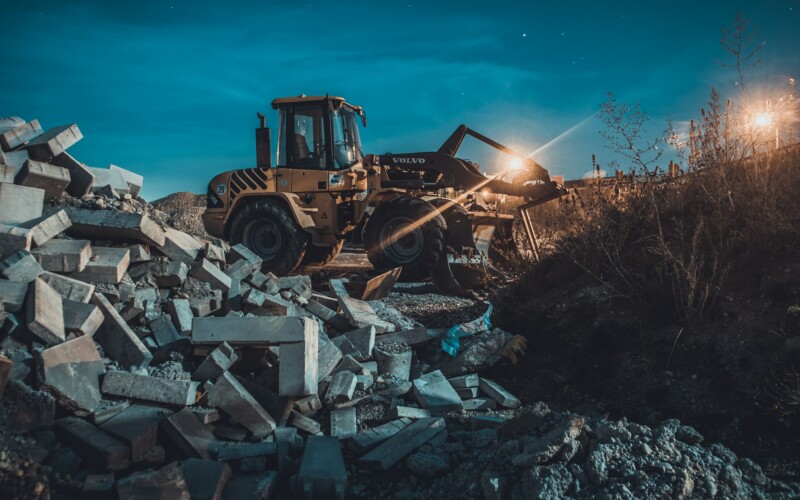 There's no getting around the fact that tearing down a house is a complex and costly process. It might involve zoning, permitting, and historical preservation challenges. However, there are instances when keeping up with a property is no longer worthwhile. For example, demolishing is the best option for functionally redundant houses. Their primary value is in the land they're built on. It's also the way to go if the building is unused, but it's sitting on a fantastic property you want to sell. If you're entertaining the thought of tearing down a house before selling the property, here are the most important things you should know regarding the cost do demolish a house before putting the property on sale. 
A Breakdown of the Cost to Demolish a House
Generally, demolishing a house costs $2 to $17 per square foot. The average cost is between $4 and $15 per square foot. Complete demolition of a house of 1,500 square feet can cost you $3,000 and $18,000, depending on the location. If you need to know how much does it cost to demolish a house along with the foundation or basement, the price can go up to $25,000.
You should know that the actual price depends on multiple factors. 
The Size of the House 
The cost of demolition services will mostly depend on the house's square footage. Larger homes require more time and labor. There are more systems to disassemble and materials to segregate and get rid of. For instance, the project cost to demolish a 1,200-square-foot house ranges from $4,800 to $18,000. Though the cost to demolish a house of 3,000 square feet is from $12,000 to $45,000.
Property Location
Demolition costs can vary greatly depending on whether the house is located in a rural area or the center of a city. This pricing discrepancy results from the fact that homes in rural locations are typically simpler to reach. They usually don't need as much clean-up and have fewer levels.
Necessary Permits
Most demolition permits cost $50-$100. That being said, permit costs may vary depending on what local authorities require for complete and partial demolition of a house and outbuilding demolition of structures like barns and sheds. It's best to contact your local building department to find out more.
Waste Disposal  
The demolition contractor you hire should inform you whether waste disposal and cleanup are part of their services. If they include this service, the fee should be listed in the contract if they have this service. Expect to pay between $300 and $1,800. Some demolition professionals might hire third-party hauling services. They can also leave it up to you to hire a disposal and cleanup service. The average rate to hire a debris disposal crew ranges from $400 to $800 per truckload.
Presence of Asbestos
It's not uncommon for old houses to have asbestos. As the substance's texture changes as it ages, it's prone to becoming an airborne poison. It could harm human and environmental health. A house containing asbestos can only be demolished with planned and careful handling. The demolition process of a house with asbestos costs up to $45,000 depending on the size of the structure and the area affected. Additionally, the average price to get rid of this hazardous material is roughly $2,000.
Presence of Other Hazardous Materials
Before beginning demolition, it's essential to look for other dangerous materials besides asbestos. For example, fluorescent light bulbs, mercury thermostats, and other chemically-based items could be damaged or destroyed during demolition. To ensure the secure disposal of this waste, get advice from a hazmat specialist.
Why Demolish a House Before Selling the Property
As we mentioned, the cost to demolish a house is high and the project can be lengthy. However, it could ultimately pay off, especially in the following instances:
You Want to Increase the Land's Value
If you're preparing to sell the property, demolishing an outdated house and building a new one can help boost its market worth. Instead of letting the property go to waste, tearing down the facility is the best way to go. This is especially true if the building looks old and abandoned.
The House Has a Faulty Foundation
A house foundation is what keeps the building viable. If the house wasn't built with proper planning, its foundation might become fragile. Excessive moisture can develop in multiple areas, and the floors might become uneven. If you face one or more of these problems, demolishing the building isn't a choice but a necessity.  
The Building Has Deteriorated
There is a possibility that the materials used in construction may have deteriorated. Even up to the point that they can no longer keep the structure together older structures often have weaker foundations. Nonetheless if that isn't the case, most old structures may look nice from the outside but may have underlying issues. Such may be inadequate ventilation and plumbing. Due to leaks, these buildings are also more susceptible to dampness, which can breed mold. To determine if it is worthwhile keeping or not, you might need to get it inspected by a building inspector. Demolition of the old building is usually a better option when it's more expensive than creating a new one.
There Are Hazardous Materials 
Polychlorinated biphenyls, lead, mercury, and asbestos are a few examples of poisonous substances that can harm a person's health. If these pollutants are discovered inside a structure, they need to be destroyed. Ensuring that the process will be correctly managed and the items will be disposed of appropriately is crucial. The owner must contact professionals to handle the removal of the hazardous chemicals and substances.
Your Abandoned Building Is Home for Insects/Animals
Termites, bees, rodents, and other animals love to live in abandoned homes and buildings. An exterminator should be called right away in this situation. However, there can be a situation when the issue is severe and cannot be resolved by extermination. In such case, it might be necessary to contact a demolition crew.
Closing Thoughts on the Cost to Demolish a House
Before putting the property for sale, it can make more sense to demolish the building on the lot. Especially if it's old, in poor condition, or functionally redundant. Many people want to build a bespoke home. Finding an empty lot in a desirable area can be just what they're searching for. Hopefully, our simple guide gave you useful pointers on when demolishing a house is the right move and how much it will cost you to hire a demolition contractor.